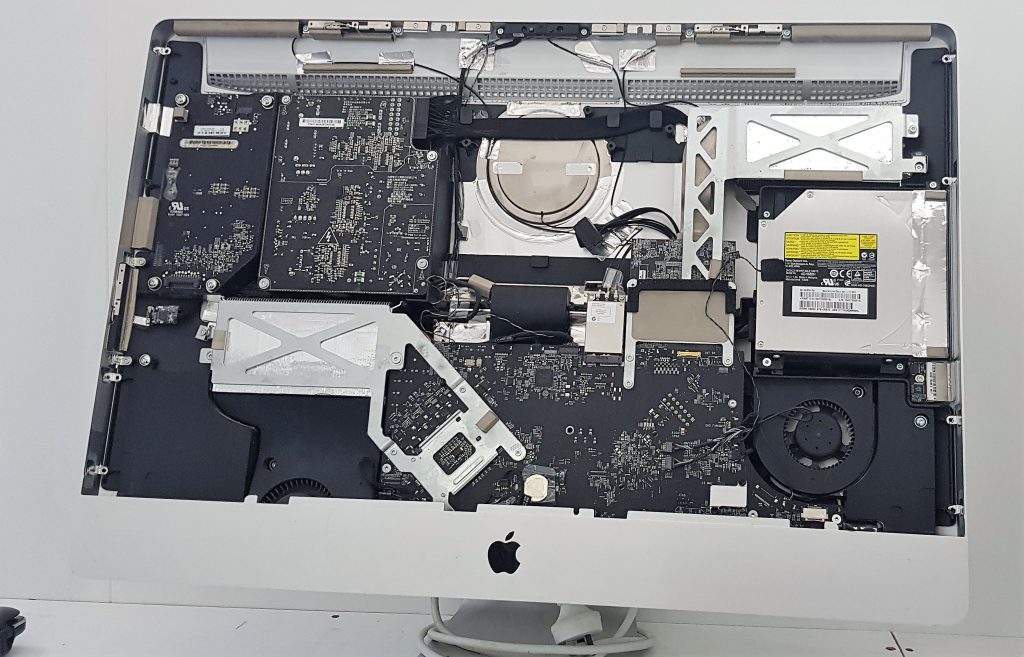 Yes! We can fix Apple iMac's too! If you've ever had issues with your iMac not starting up, maybe showing a Question Mark on the screen or going slow, we have the best solutions on offer to bring you back up to speed. Our Cambridge shop has all the tools needed to service Apple iMac, Macbook and Mac OS issues.
By using our special diagnostic tools we can test to see exactly the state of each hardware component inside your Mac, find out what is letting you down and give you a very competitive quote to repair the machine.
Contact us today if you would like to get your Mac back in action!
Some Common iMac faults we can help with:
Not Starting / Booting Up
Slow performance or Unresponsive
Spinning Ball / Circle
Mac OS X Updates and Upgrades
Virus and Malware Removal
Motherboard / Logic Board Faults
Power Supply Replacement
Cracked Screen / Glass
Hard Drive , RAM Replacement or Upgrade
Keyboard or Mouse issues
Email, Internet connectivity issues