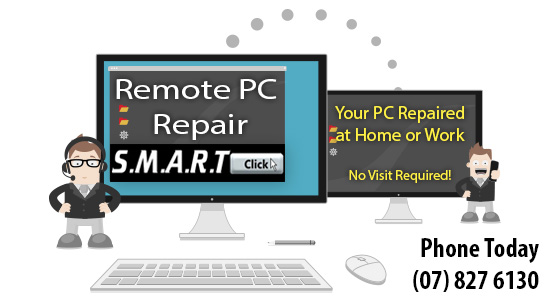 With our simple, easy to use Remote Support software, our technicians can help you get your machine back up and running. By simply running this small piece of software on your computer, we are able to see your screen and control your keyboard and mouse from our office while you sit back and relax. This saves you valuable time and money, while minimizing downtime. The only requirement is that you have a working internet connection. For internet connectivity issues, or problems where you cannot get your computer to access the internet, physical repair is required.
Simply call us on (07) 827 61 30 to book.
Or, fill out our no-obligation enquiry form below, and we will be in touch.
Payment and Pricing
To make a payment or to see our pricing structure, please click here