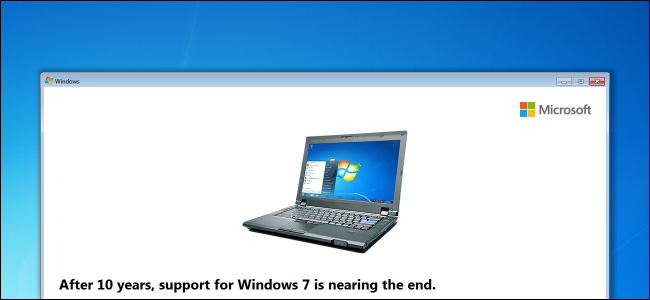 As you may be aware Microsoft is discontinuing support for the Windows 7 operating system as of the 14 of January 2020, which is coming up very soon.
What does this mean?

If you continue to use Windows 7 after the support has ended, your PC will still work, but it may likely become more vulnerable to security risks and viruses.

From January 14th, 2020 Microsoft will no longer provide the following
Technical Support
Software Updates
Security Updates
To avoid security risks, malware, exploits, and viruses, you will need to upgrade to Windows 10 to stay current. As time goes on you will find many other software packages and hardware manufacturers will leave Windows 7 from their supported operating system list, so for example next time you buy that new Printer, or Accounting software upgrade, you simply won't be able to use it.

In many instances, it's definitely worth upgrading your existing computers to Windows 10, our technicians can verify that you are ready to upgrade and if not, provide the best solution for replacement.

All your current Data and Software can be migrated to the new Windows 10 operating system with ease, we will check to ensure your current software is compatible and look at upgrading other packages where necessary.
Book in a Site Audit with our Team Today
We will check your current systems and find out exactly what you need, to get up to speed. A competitive quote for your upgrade requirements will be provided with our expert recommendations.

Phone us today on (07) 827 6130